Android SDK Demo
Last updated: 2019-11-22 17:04:03
Downloading the Demo
The demo project can be downloaded here in the TPNS SDK documentation.

Register a test app at TPNS' website. The app name can be anything, but the package name must be com.qq.xgdemo. Then, get the AccessID and Accesskey of the registered app.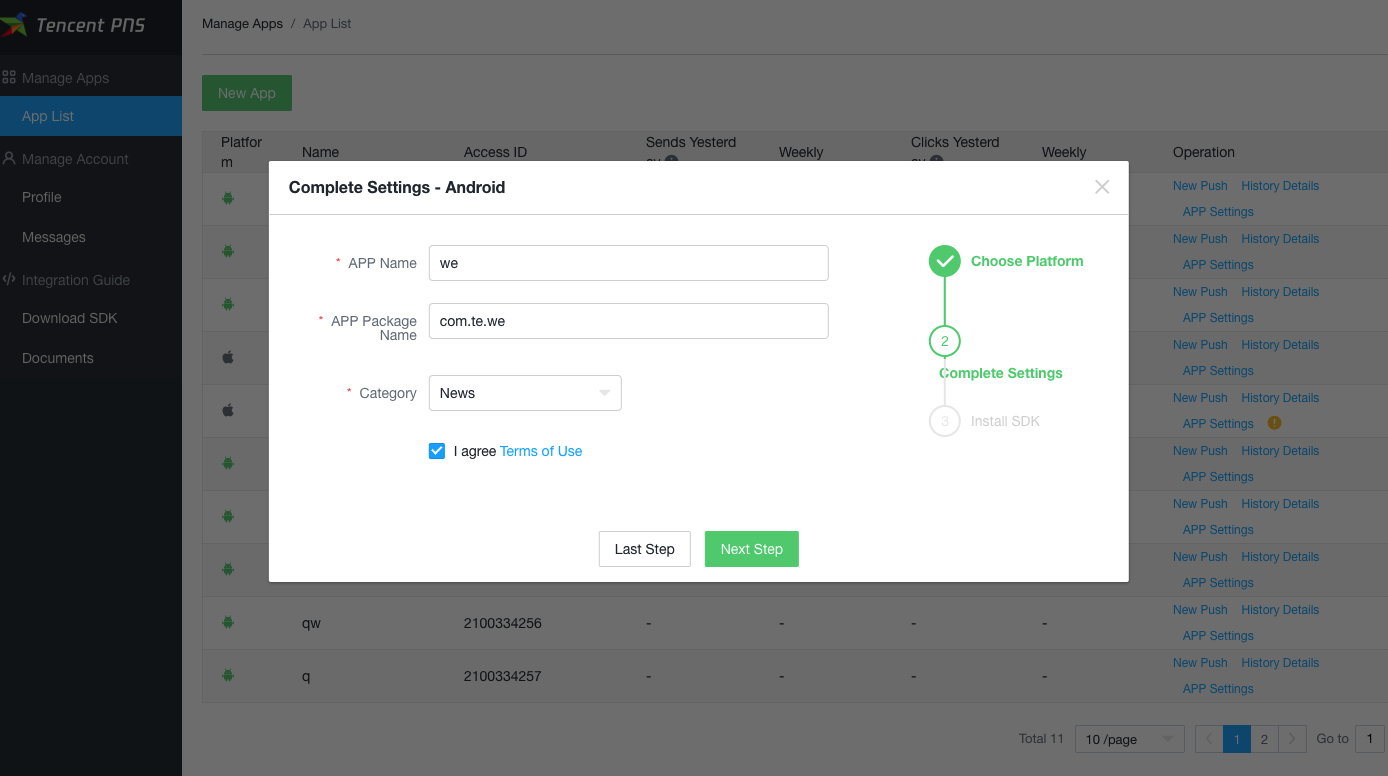 Import the demo project in the SDK to the corresponding development tool. Modify the node in the project where TPNS ID and key are configured.
[AndroidStudioDemo]
Configure the ACCESSID and ACCESSKEY obtained by registering the test app to the manifestPlaceholders node in the build.gradle file under the app module in the demo project. See the figure below:

[Eclipse]
Configure the AccessID and Accesskey obtained by registering the test app to the <mata-data> node in AndroidManifest.xml in the demo project. See the figure below: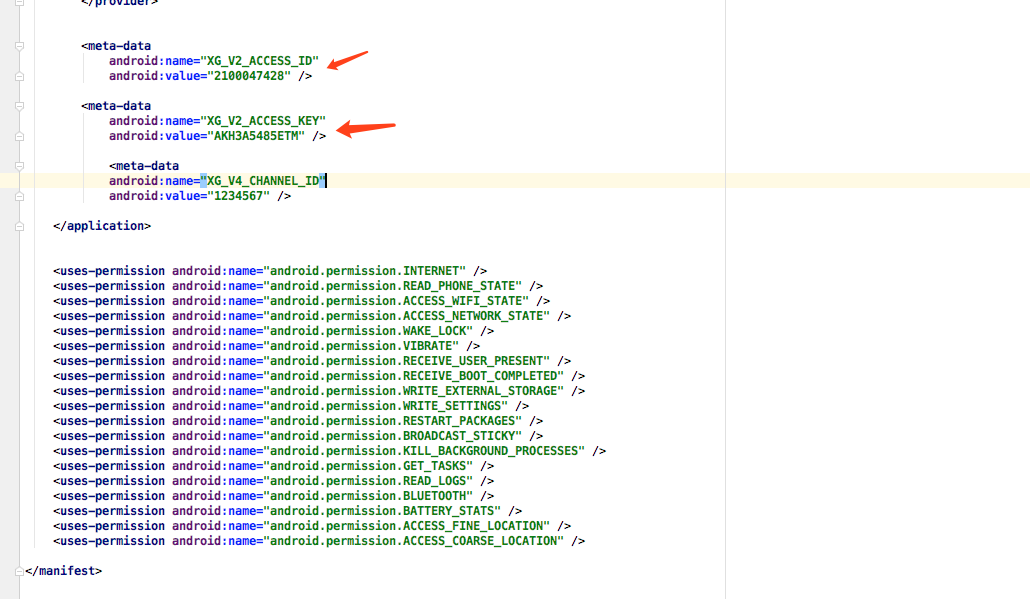 Running the Demo
Filter the TPNS log (with the tag "TPush") in the log console, and the following log entries indicate that TPNS is successfully registered:
10-09 20:08:46.922 24290-24303/com.qq.xgdemo I/XINGE: [TPush] get RegisterEntity:RegisterEntity [accessId=2100250470, accessKey=null, token=5874b7465d9eead746bd9374559e010b0d1c0bc4, packageName=com.qq.xgdemo, state=0, timestamp=1507550766, xgSDKVersion=3.11, appVersion=1.0]
10-09 20:08:47.232 24290-24360/com.qq.xgdemo D/TPush: The registration succeeded, and the device token is: 5874b7465d9eead746bd9374559e010b0d1c0bc4
Push Testing
Get the device token in the log and launch the TPNS console to create a push: