Problem Description
If you drop a database and then create a new database with the same name in a TencentDB for MongoDB 3.6 instance repeatedly, the error "database does not exist" may occur when you read from, write to, or drop this database as shown below: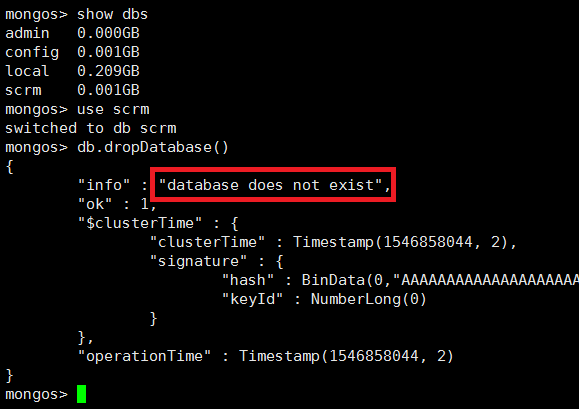 Solutions
This is a common problem, which may be caused by mongos not refreshing its metadata cache as shown below. For more information, please see db.dropDatabase().



Select one of the following two solutions for troubleshooting:
Restart mongos in the instance list in the console.
Run the flushRouterConfig command as instructed.