Configuration Description
HTTPS refers to Hypertext Transfer Protocol Secure, which is a security protocol that encrypts and transfers data based on the HTTP protocol to ensure the security of data transfer. When configuring HTTPS, you need to provide a certificate for the domain name and deploy it on all ECDN nodes to implement encrypted data transfer across the network.
Note:

Your domain name should have been connected to ECDN, and the status should be deploying or activated.
If your application has been migrated to the CDN console, you can go to the console for operation by referring to Content Delivery Network.
Adding Configuration
Selecting domain name
Log in to the ECDN Console and click Domain Management on the left sidebar to enter the management page.
From the list, choose the domain name to configure, click Manage to enter your domain details, then select Advanced Configuration.
To use HTTPS, you need to deploy the domain name certificate first. Click Go to Settings to enter the certificate configuration page.

Configuring certificate
On the certificate configuration page, your domain name can be configured with your certificate or a certificate hosted by Tencent Cloud. For more details, please refer to Certificate Management.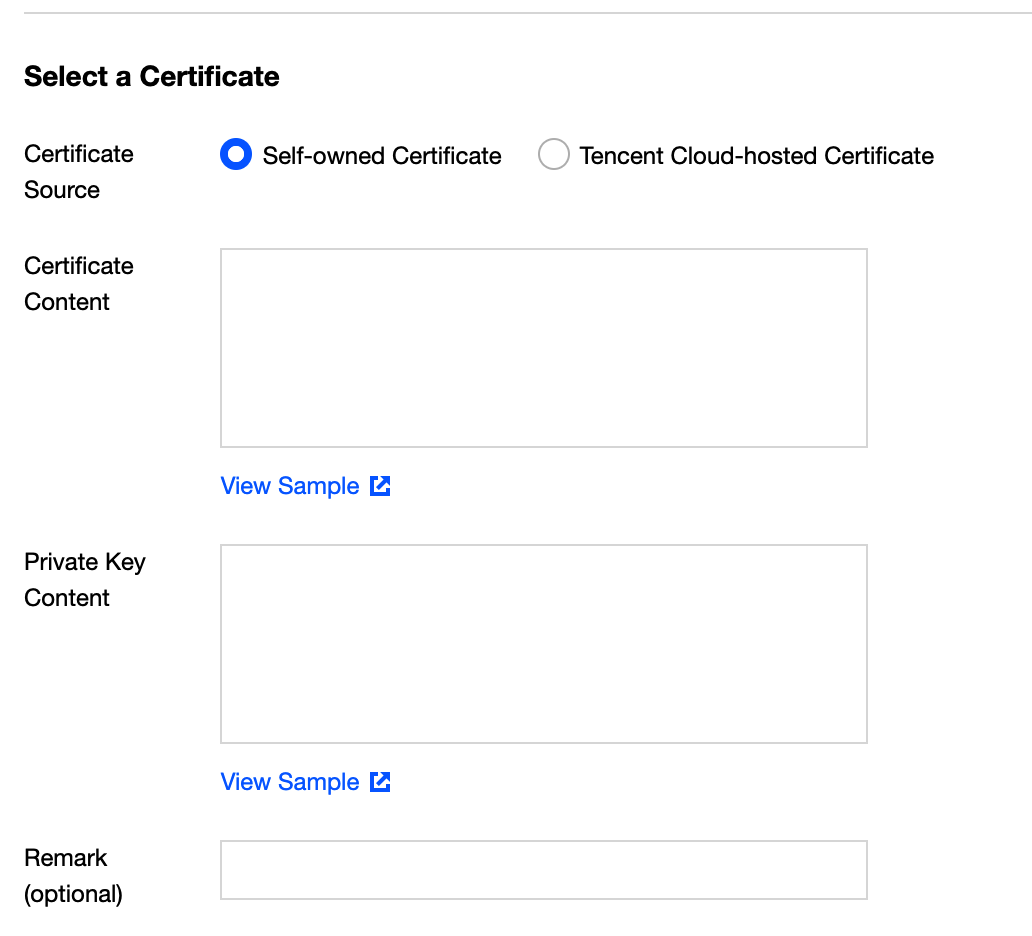 Modifying Configuration
Enabling HTTP2.0:
To use HTTP2.0 for your configured domain name, enable it on the advanced configuration page.
Enabling force HTTPS redirection:
To force any HTTP request to redirect to HTTPS, enable it for your configured domain name.
You can also specify the status code to redirect, either 301 or 302 (default).
Modifying certificates and redirection:
To modify your certificate or redirection for your configured domain name, click Go to Configuration to enter the certificate management page.