Storm is a distributed real-time computing framework that can perform stream-based data processing and provide universal distributed RPC calling so as to reduce the delay of event processing down to sub-seconds. It is suitable for real-time data processing scenarios where low delay is required.
How Storm Works
There are two types of nodes in a Storm cluster: master node and worker node. The Nimbus process runs on the master node for resource allocation and status monitoring, and the Supervisor process runs on the worker node for listening on work tasks and starting the executor. The entire Storm cluster relies on ZooKeeper for common data storage, cluster status listening, task assignment, etc.
A data processing program submitted to Storm is called a topology. The minimum message unit it processes is tuple (an array of arbitrary objects). A topology consists of spout and bolt, where spout is the source of tuple, while bolt can subscribe to any tuple issued by spout or bolt for processing.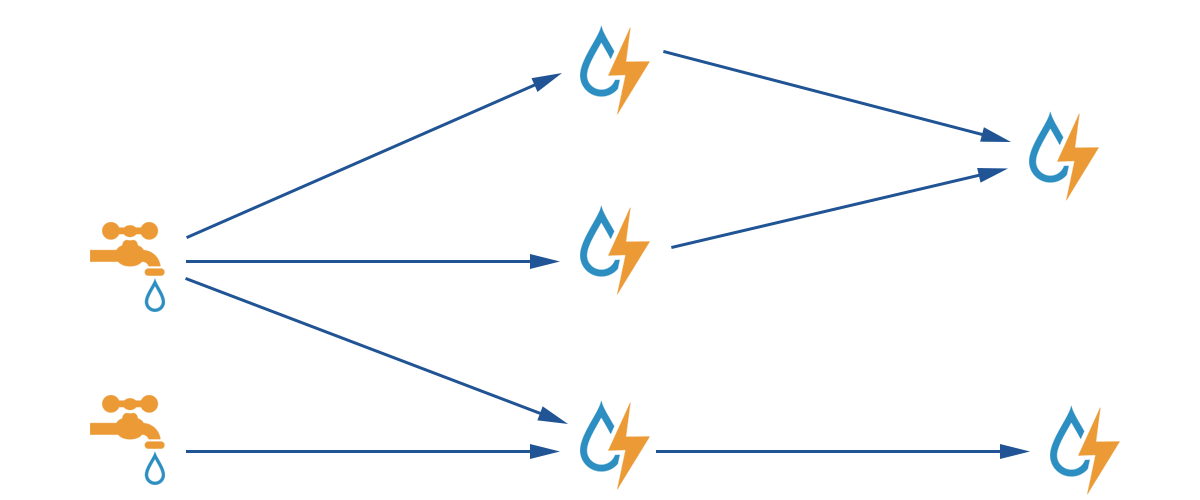 Storm with CKafka
Storm can use CKafka as a spout to consume data for processing or as a bolt to store the processed data for consumption by other components.
Testing environment
CentOS 6.8
| Package | Version |
| --- | --- |
| Maven | 3.5.0 |
| Storm | 2.1.0 |
| SSH | 5.3 |
| Java | 1.8 |
Prerequisites
Directions
Step 1. Get the CKafka instance access address
Log in to the CKafka console.
Select Instance List on the left sidebar and click the ID of an instance to enter the instance basic information page.
On the instance basic information page, get the instance access address in the Access Mode module.

Step 2. Create a topic
On the instance basic information page, select the Topic Management tab on the top.
On the topic management page, click Create to create a topic.

Step 3. Add Maven dependencies
Configure pom.xml as follows:
Step 4. Produce a message
Using spout/bolt
Topology code:
Create a spout class that generates messages in sequence:
Add key and message fields to the tuple. If key is null, the produced messages will be evenly allocated to each partition. If a key is specified, the messages will be hashed to specific partitions based on the key value:
Using trident
Use the trident class to generate a topology
Create a spout class that generates messages in batches:
Step 5. Consume the message
Using spout/bolt
Using trident
Step 6. Submit Storm
After being compiled with mvn package, Storm can be submitted to the local cluster for debugging or submitted to the production cluster for running.
storm jar your_jar_name.jar topology_name

storm jar your_jar_name.jar topology_name tast_name