Tencent Cloud Partners with Coursera to Offer In-demand Cloud Content
Tencent Cloud is pleased to collaborate with Coursera, a global online learning platform, to offer a series of courses designed to help learners develop in-demand cloud skills over the coming months. The beginner-level Tencent Cloud Practitioner course is now available for enrolment.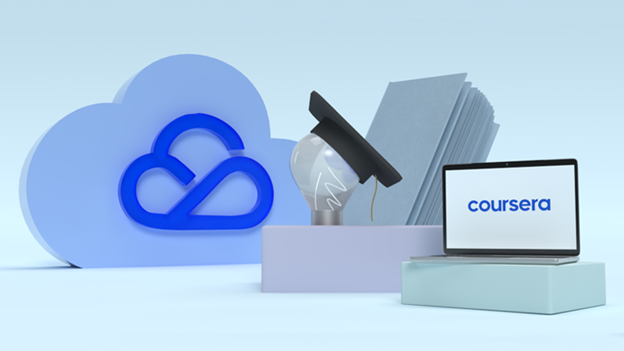 Demand for cloud talent is projected to grow as organizations increasingly rely on cloud-driven technologies. Our new partnership with Coursera aims to equip learners for these emerging roles, leveraging our work developing cloud solutions for a wide range of sectors.
The new Tencent Cloud Practitioner course is designed for learners who want to kickstart their cloud career and familiarize themselves with the Tencent Cloud suite. The beginner-level course does not have any prerequisites and takes about eight hours to complete. It covers the different features, advantages, use cases, and billing methods of several core Tencent Cloud products. Learners will also explore the cloud basics needed to take the Tencent Cloud Practitioner exam which will be available soon. For US$49, learners can access the full course experience, including video lectures, assignments, and quizzes, and receive a certificate upon completion to display on LinkedIn or share with an employer.
"As a leading cloud services provider in the world, we are committed to nurturing more talents and professionals in the cloud computing field by equipping them with the right skill sets and cloud foundation knowledge," said Poshu Yeung, Senior Vice President of Tencent Cloud International. "We are delighted to collaborate with Coursera on this educational initiative, which will truly benefit our existing customers, partners as well as all industry practitioners."
"Tencent Cloud brings valuable experience providing industry-leading cloud solutions to a global audience. We're thrilled to partner with Tencent Cloud to help learners develop the right technical skills to succeed in a rapidly changing digital economy," said Betty Vandenbosch, Chief Content Officer at Coursera.
Find out more about the Tencent Cloud Practitioner course and start learning today.