Advantages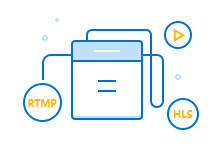 Flexible Access
Various access methods are supported, such as pushing via HLS/RTMP. RTMP push SDK is provided to optimize Tencent Cloud in depth; and whitening, noise reduction and other features are integrated to create a one-stop solution for mobile LVB.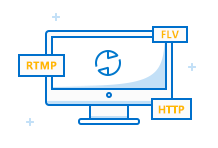 Reliable Conversion
Fast and reliable format conversion is provided; issuing via FLV, HLS and RTMP is supported; and multi-bitrate transcoding and watermarking is supported during LVB.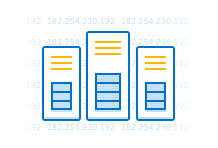 Ultra-High Capacity
Millions of concurrent live viewers can be supported, and a great number of CDN nodes are deployed to achieve full coverage.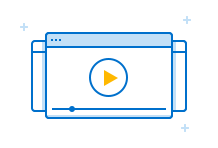 Player Release
The feature of quickly releasing player code is provided to present the LVB effect with ease, and customized player password is supported.
Features
LVB Access
Pushing via RTMP is supported, and multiple LVB sources and sorting will be supported soon.
LVB Issuing
Issuing via FLV/HLS/RTMP is supported.
API
API features are provided, such as creation, modification and query of LVB channels, enabling the user to seamlessly integrate with user-owned video content management system.
Security Protection with Blacklist/Whitelist
Flexible blacklist/whitelist features are provided to develop security policies for LVB content protection flexibly.
SDKs
A Web player SDK is provided with features such as customizable size and password at Web platform, and Android/iOS push and player SDKs are provided at mobile platform which can be easily integrated into user-owned applications for pushing and playback.
Porn Detection
With the aid of the screencap feature and Youtu Lab's technology, pornographic content can be detected in the live video stream. Pornographic video stream can be displayed and managed on the porn detection management platform.
Recording, Screencapping and Multiple Bitrates
Recording and screencapping the LVB content via the API is supported, with the recorded video clips pushed to the VOD platform directly and the screenshots saved to the COS system for efficient and convenient future processing, and multiple bitrates and watermarking are supported.
Interactive LVB
Together with the Android/iOS/Windows/Web SDKs provided by interactive LVB services, audio and video capturing and broadcasting capabilities across multiple platforms can be integrated quickly, achieving interactive LVB while implementing one-way LVB via HLS/RTMP.