How Tencent Cloud Supports Cross-Region Live Streaming for Esports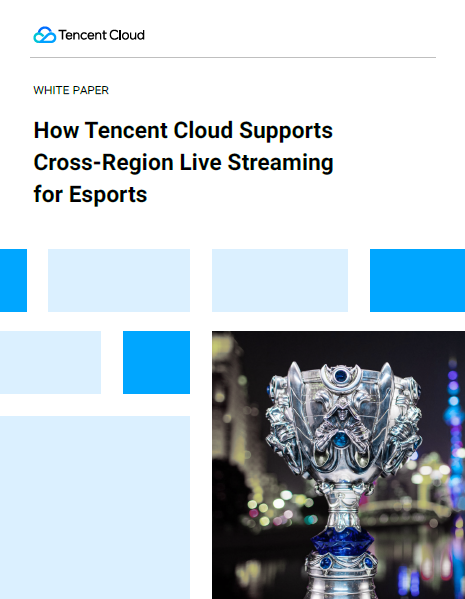 Tencent Cloud has enabled many large-scale live esport events. For example, it provided full linkage protection for the 2019 League of Legends World Championship and carried 90% of the entire network traffic produced during the tournament.
Download this whitepaper to learn how Tencent Cloud could leverage its leading technological and ecosystem advantages to support major esports events and invigorate the development and innovation of the esports live streaming industry. You will be able to find out more about Tencent Cloud MediaConnect (MDC) in this whitepaper.