Tencent Cloud Fintech Solutions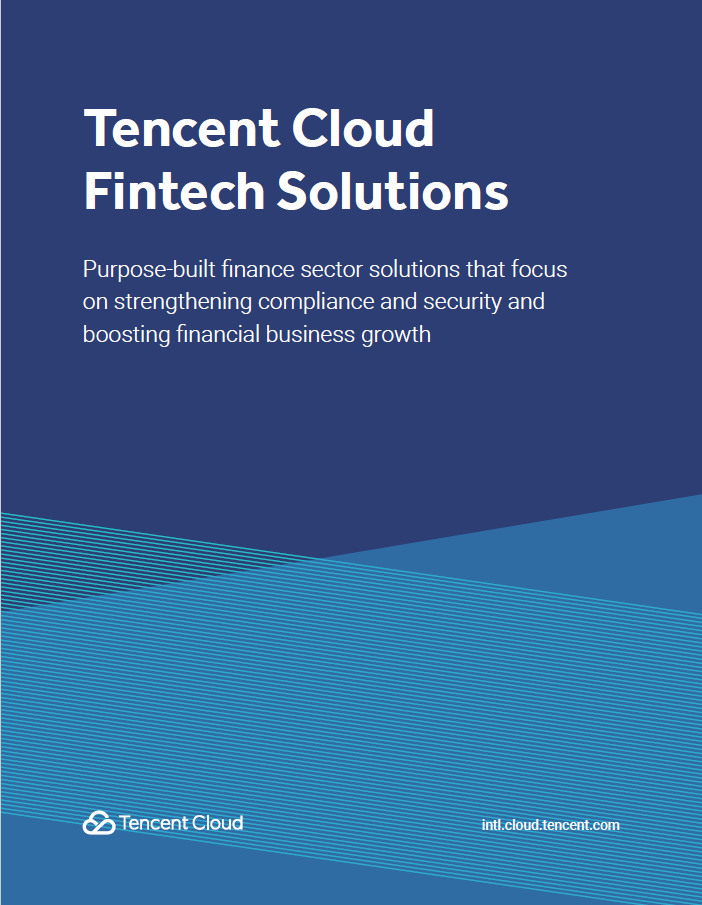 Financial technology (fintech) has been emerging amongst a new wave of technological revolution and industrial transformation. The in-depth integration of information technologies such as the internet, artificial intelligence (AI), big data, cloud computing, Internet of Things (IoT), blockchain, and the evolution of finance from IT-based offerings to smart services are continuously fueling the digital transformation of the financial industry with innovations.
Tencent Cloud provides enterprise-grade integrated solutions of cloud computing, big data and AI, compliance and security, blockchain, mobile development, financial risk management, smart customer service, and smart marketing for financial companies in various fields such as digital transformation, corporate fintech application, consumer finance, and industrial finance, helping them build new digital infrastructure in the financial industry. By integrating Tencent's technological advantages in social networking, payment, gaming, and other lifestyle scenarios, such solutions establish new and efficient digital connections between financial companies and end users, which effectively enable such companies to improve their business processing efficiency and resource utilization, reduce operating costs, optimize user experience, and promote rapid business growth.
Download this whitepaper to learn more about Tencent Cloud's integrated full-process fintech solutions designed for the digital transformation of customers in various finance-related industries.