Winning in the Private Domain - Private Domain Marketing in China 2021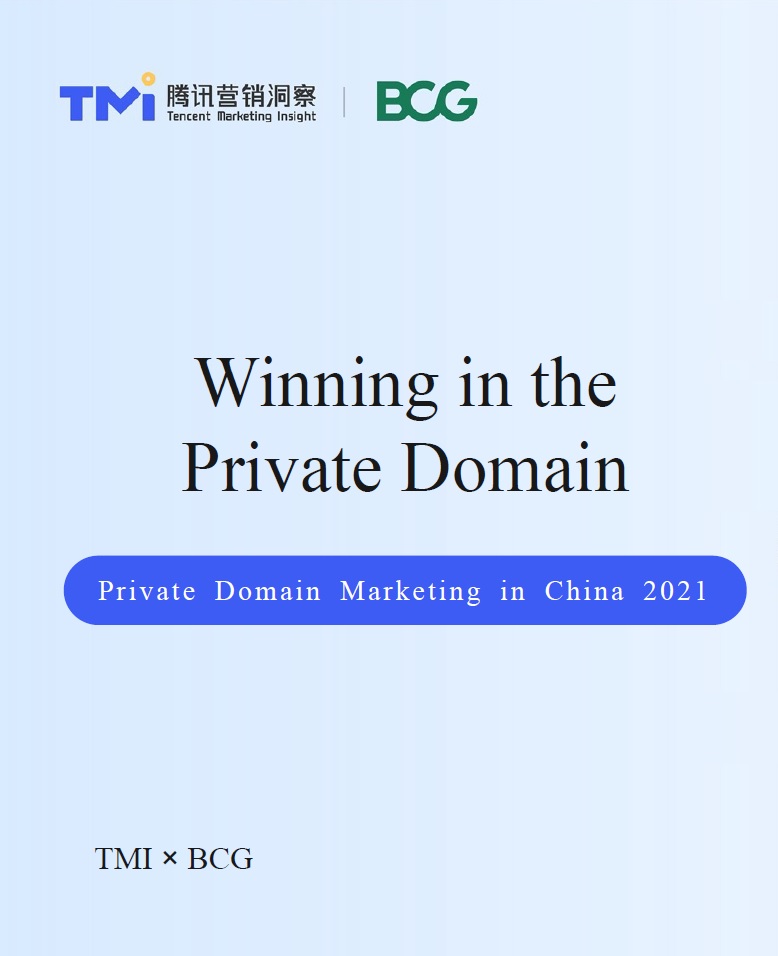 For brand marketing managers, two trends from 2020 are particularly relevant. First, Weixin's Mini Program ecosystem is maturing, with more than 400 million daily active users (DAU) and GMV growth of 115% year on year. And second, the rise of live streaming e-commerce has enabled brands to directly connect with consumers and offer better content. Developing in parallel with these two major trends, private domain traffic is now one of the most talked-about topics in the marketing world. As it is more sustainable, more accurately targeted and more controllable, it has become a niche field that brands can no longer afford to ignore.
Now is the time for organizations to step up their efforts to grow private domain traffic. According to our research, penetration of private domain touchpoints such as the Weixin ecosystem and organizations' own apps in China has reached 96%, and 79% of consumers have made purchases through the private domain over the last year. At the same time, online-offline integration gathered pace last year, driving up the value of private domain traffic even further. Selected forward-thinking brands achieved impressive growth by leveraging private domain traffic in 2020, marking the beginning of the private domain traffic era.
However, some organizations do not yet fully understand the implications of developments in the private domain and have not given it as much attention as the public domain, only to be outdone by more agile competitors. Therefore, to help organizations leverage private domain traffic, Tencent Marketing Insight (TMI) has joined forces with Boston Consulting Group (BCG), summarizing four key private domain operation models based on detailed analysis of successful cases. We hope to offer organizations valuable insights and help them operate more effectively in the private domain, to achieve more rapid growth.
Register now and gain full access of the report to find out more about the private domain marketing in China.