Feature Overview
You can configure the custom error page, and redirect requests with the specified status code to the specified URL.
Currently supported status codes are as follows:
4XX: 400, 403, 404, 405, 414, 416
5XX: 500, 501, 502, 503, 504
Note:

Some platforms are being upgraded, and the configuration is currently not supported.
Configuration Guide
Viewing configuration
Log in to the CDN console, select Domain Management on the left sidebar, click Manage on the right of a domain name to enter its configuration page, and switch to the Advanced Configuration tab to find the Custom Error Page Configuration section.
The custom error page configuration is disabled by default.


Adding rules
You can click Add Rule to add custom error page rules as needed.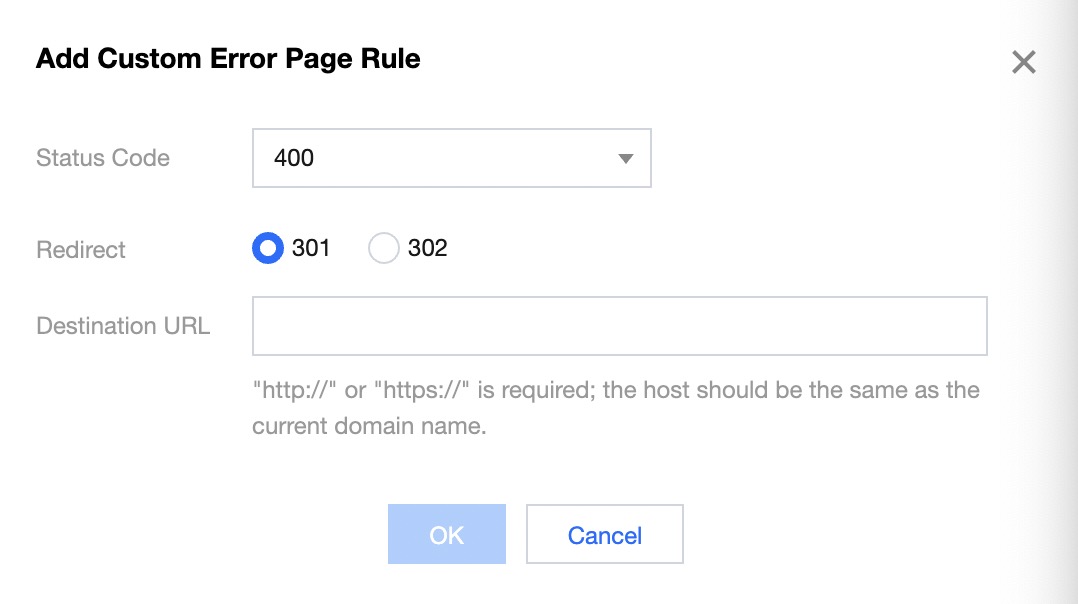 Configuration limitations
Each status code can only have one unique rule.
Redirect: 301 or 302.
Destination URL: it must contain http:// or https://, and the host should be the same as the current domain name.
The content can contain up to 1,024 characters and Chinese characters are not supported.