Origin Server Management
Last updated: 2019-05-05 16:50:15
PDF
Adding Origins
In the Origin Server Management page, click Add. Enter information of origin servers. You can enter the origin server IP or domain name. Separate multiple origin servers by pressing Enter.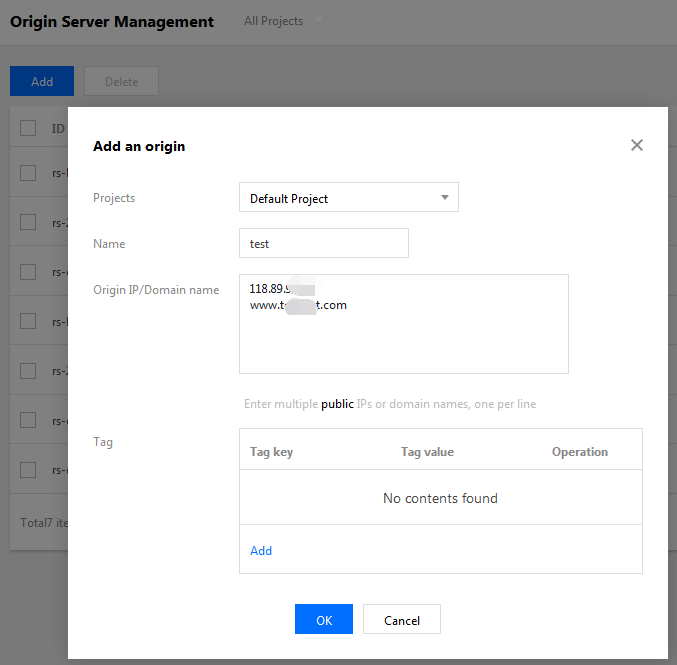 Deleting Origins
Select the origin servers to be deleted on the Origin Server Management page and click Delete.
Note: Origin servers must be unbound from the listener before they can be deleted.
Renaming Origins
You can add an alias for an origin server to facilitate OPS by clicking the "edit" icon next to the origin server name to enter a name.