Tencent Cloud users can use the payment methods module to query, add, delete and set default payment methods.
Payment Methods Page

In payment methods, users can query their existing payment methods, including payment type, account ID, payee name, status, and action.
Users can only have one default payment method.
Users can click "Make Default" to mark it as default payment method.
Add Payment Methods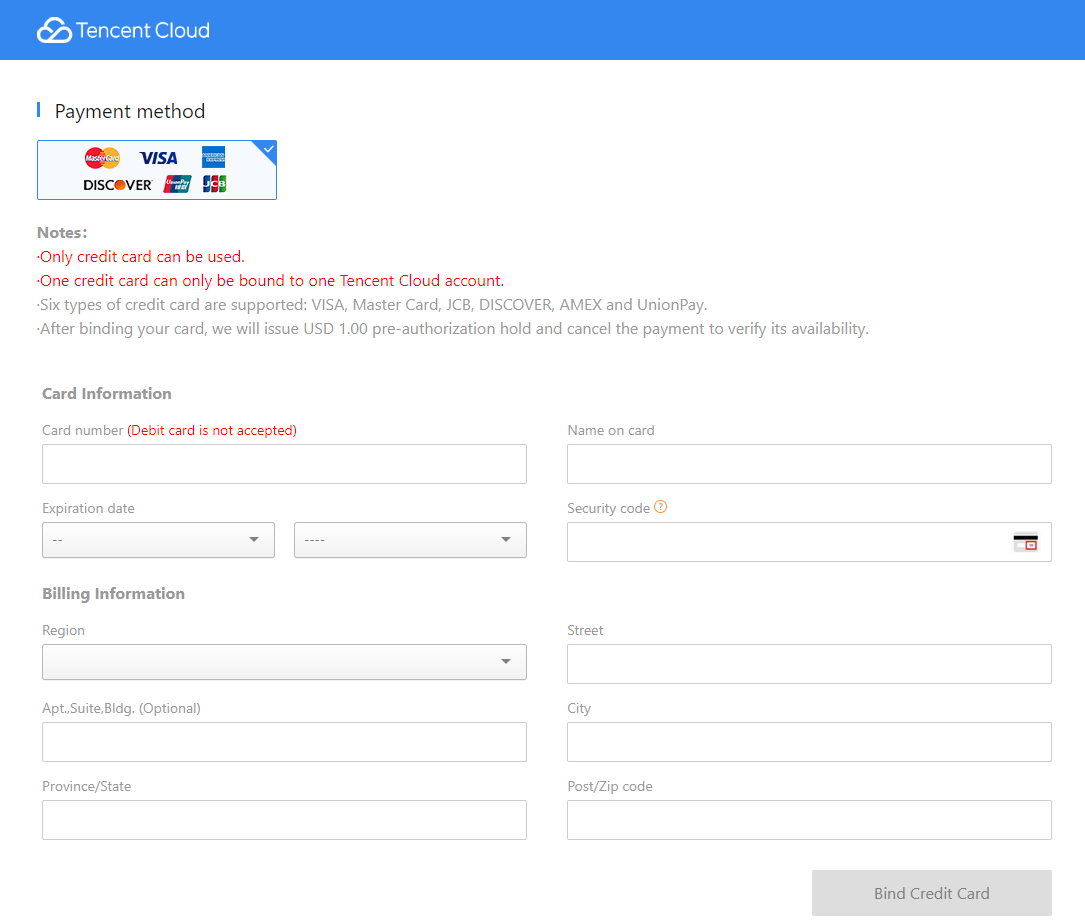 Users can click the "Add Payment Method" button to redirect to the add payment methods page. Users can add Credit Cards as their payment method.
After the payment account is added successfully, Users' Tencent Cloud account will be associated with the payment account, and then users can use the payment account for top-up and payment.
Delete Payment Methods

User can click "Delete" to delete the selected payment method. But the default payment method cannot be deleted.
FAQs
1. How many payment methods are currently supported?
Tencent Cloud currently only support credit card payment. WeChat Pay will be available soon.
2. How many payment accounts can I set?
There is no limit and users can add as many payment accounts as they wish, but there can only be one default payment account.
3. How can I modify the default payment method?
First, you can select a valid payment method or add a valid payment method. Then click "Make Default" to mark it as default payment method. After that, the previous default payment method becomes a general payment method which can be kept or deleted.
4. What kinds of Credit Card are currently supported?
Six types of credit card are supported: VISA, Master Card, JCB, DISCOVER, AMEX and UnionPay.