Operation Guide
Last updated: 2019-12-23 17:51:47
PDF
Overview
Thank you for using Tencent Cloud Game Multimedia Engine (GME) SDK. This document provides a detailed description that allows developers to easily view the usage statistics in the GME SDK console.
Usage Statistics in the Console
Open usage statistics in the application management interface
Click Usage Statistics in the application you want to query.


The usage statistics are divided into two parts: voice chat service and voice messaging and speech-to-text service.
Usage statistics for voice chat
The usage statistics show the DAU data of a voice chat application.
Voice DAU shows yesterday's voice DAU information of the application
Voice Duration shows yesterday's duration of voice use of the application
By default, the total DAU data for the last 7 days is displayed, and the usage data for different time periods and regions can be viewed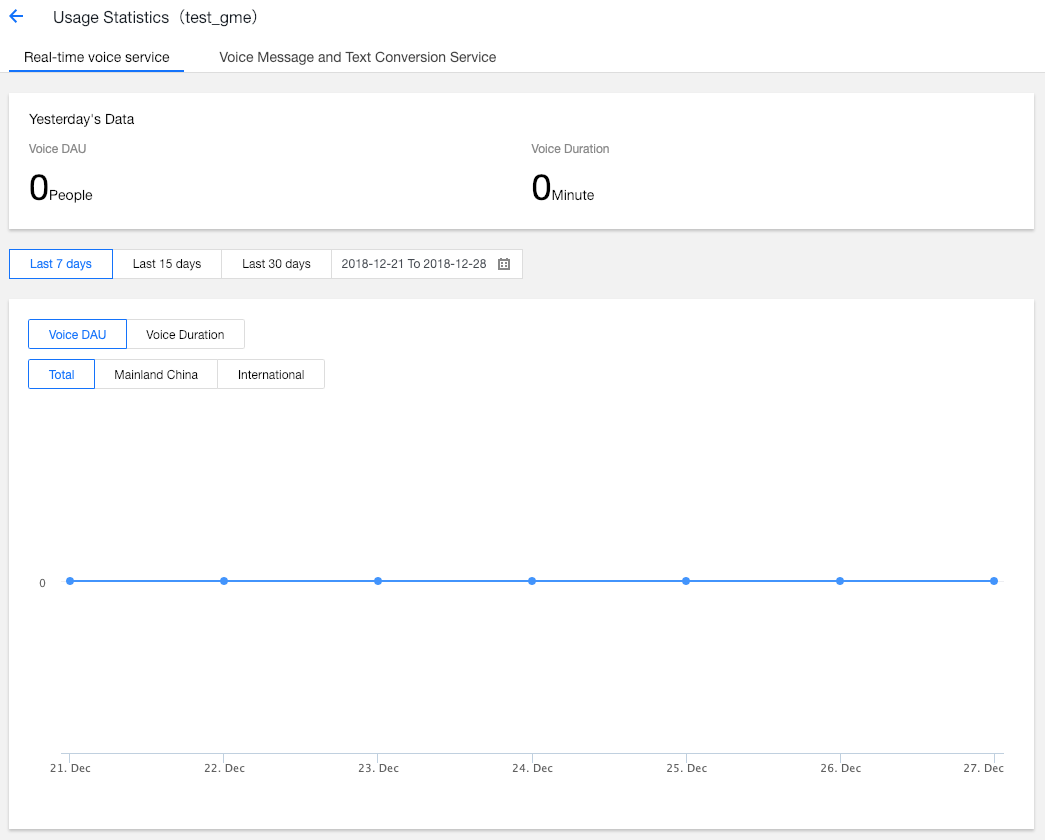 Voice messaging and speech-to-text
The usage statistics show the DAU data of an offline voice application.
Voice Message DAUs shows yesterday's total number of voice DAUs of the application
Number of Conversion Texts shows yesterday's number of speech-to-text conversions of the application
By default, the total DAU data for the last 7 days is displayed, and the usage data for different time periods can be viewed