Configuration Scenario
CDN supports configuration of forced HTTPS redirect. If a domain name has been configured with the certificate for HTTPS acceleration, you can specify the 301/302 redirect method to force redirect all HTTP requests at the CDN node to HTTPS requests.
Configuration Guide
Viewing configuration
Log in to the CDN Console, select Domain Management on the left sidebar, and click Manage on the right of the domain name to enter its configuration page. If the domain name has been configured with an HTTPS certificate, you can find Forced Redirect to HTTPS switch under the Advanced Configuration tab. It is disabled by default:


Modifying configuration
You can click Edit on the right to switch 301/302 redirect or directly disable the configuration.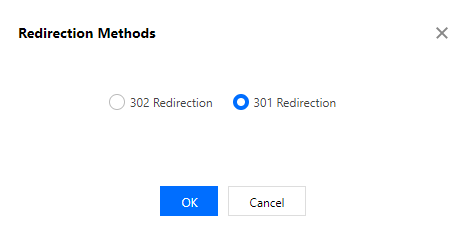 If your domain name is configured for global acceleration, the forced HTTPS redirect configuration will take effect globally. This configuration does not distinguish between requests from and outside of Mainland China.