Stream Management
Last updated: 2019-09-02 12:10:46
PDF
Select Stream Management in the left sidebar in the LVB Console to view the live streams, historical streams, and disabled streams.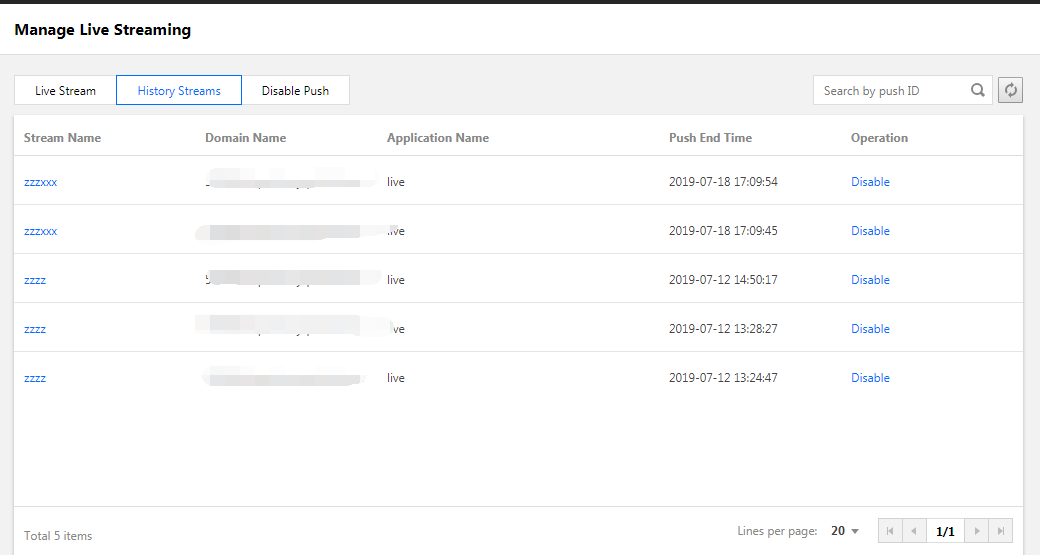 Disable a stream
Click Disable to disable a push address. Once an address is disabled, you are no longer able to push streams to the address.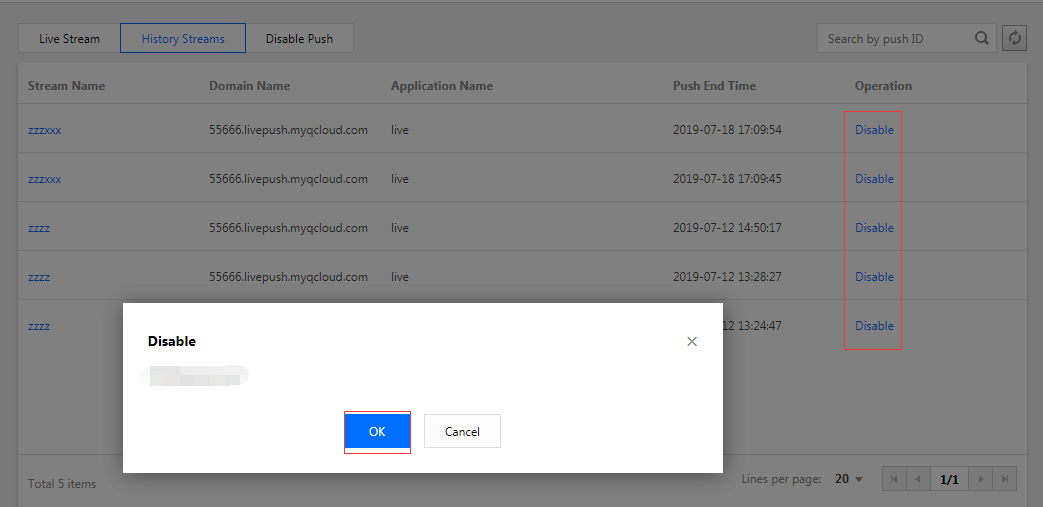 Enable a stream
In the disabled stream list, select a disabled stream and click Enable to enable it.