COSBrowser
Last updated: 2019-07-30 15:43:04
PDF
COSBrowser (COS for PC)
COSBrowser makes it easy for users to upload and download data in a visualized manner.
Download and Install
Download setup file (double click to install):
Software Interface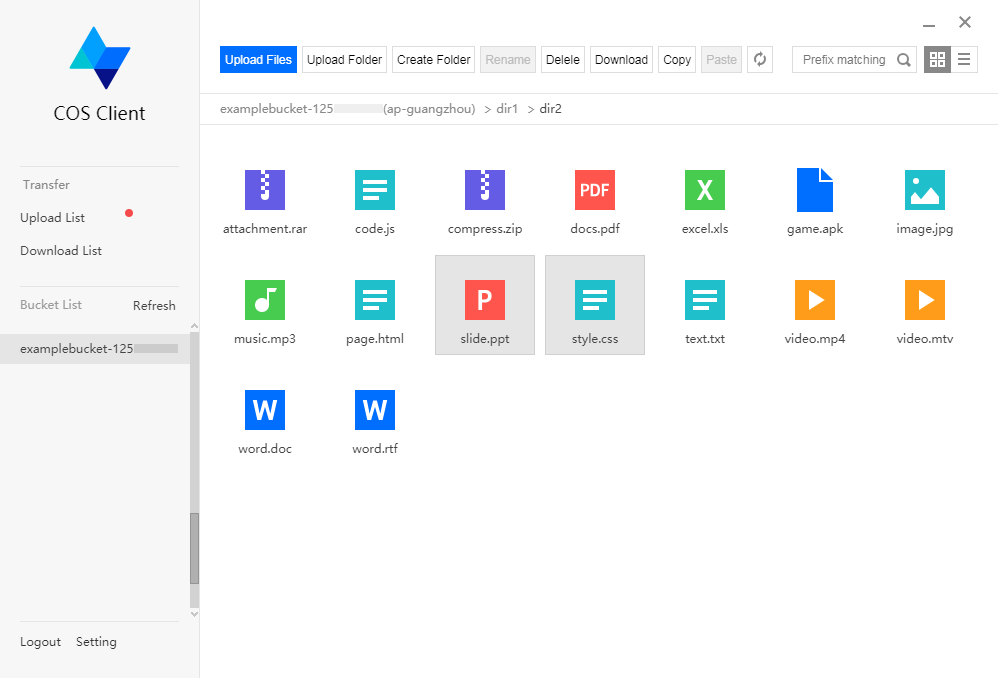 How to Use
Users can log in to COS Browser using Tencent Cloud API key (SecretId and SecretKey), which can be obtained on the Console. Login information will be cached.
Batch upload/download/deletion is supported. Drag and drop upload/download is not allowed.
Change Log
You can get change log here change log
Suggestions and Feedback
If you have any suggestions and feedback, please visit cosbrowser issues